Overview:
Yesterday during my run i noticed leaves falling to the ground and several egg corns (

sp

) all over. The sounds in the forest are different. There is more silence. Winter is coming and everything knows it except the humans at the mall.
I figure given global warming fall will be about 3 days long. But i am wrong far more then I am ever right.
During the first week of June I won a 12 hour race,

mens

division all ages.
Below is a picture of the race course!
This gave me tons of emotional energy even though I knew without a doubt that no one in my race fitness level was present during the day race. Dave was present at the night race and did 60 miles. Dave told me during the award ceremony that a race together during the day next year is a good possibility. I look forward to this race (fingers crossed)
I waited 7 days before running again. Then i walked an entire day in my new NB-876 11-2e shoes. The next day i had Plantar

Fascities

(
http://en.wikipedia.org/wiki/Plantar_fasciitis
). After waiting 3 weeks I went to a doctor, got a shot and was nearly as good as gold 2 or 3 days later or so it seemed.
After 3 pain free days I headed back out to the trail. Within 7 days I managed to sprain my left ankle due to super piss poor form and not listening to my left foot.
So i waited another week or so. I went running on short runs around the
unca
track. One day I decided to run really fast on the last lap. Heck why not. Well the end result was a stress fracture on the left foot. Wonderful.
So here we are in late August feeling pretty good. My left foot only hurts after I run. I am running 13 miles a day and have for two weeks or so. Yes i am very excited.
During my down time this summer I spent most of my time training on a bike in the gym. I also did a small about of weights and treadmill. I hate gyms and super hate gyms during the summer.
Very old painful feet that seem to make running tough.
Pony Express: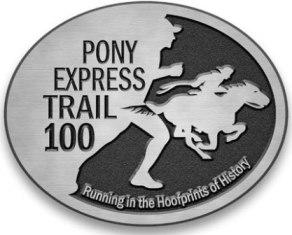 The Pony Express 100 is only 6 or so weeks away. Am i screwed? Well the body is coming back fast. The feet are
ok
just hurt like hell for an hour or so after I run but the split times are getting stronger and soon i expect to be at my old average of 8:20 mm for 15 mile runs. Yes I wish like hell it was June but it isn't so i will do my best.
Hudson my super hero will be my support again. He expects to have to kick me and push me. I expect to run all 100 miles just not too fast but one never knows. I also expect to drink 10 times more fluids this year. I am serious. Yes, I have a plan.. same plan that worked in June at the last race.
Hudson doing what Hudson does, snow board!
For now I am just very happy that the left foot is coming along well. Miles so far in August 150. Expected miles in September around 400. I will rest from the 5
th
of October to the race day.. with only a few short runs in between. I look forward to helping Davy with race setup and being part of a great race.
The race foods:
Gels
Ensure
Super cold Gatorade with

electro

coconut water.
maybe a few other things

beans

and cheese (the beans are for old farts)
coffee
figs
Current training diet:
128 oz of liquid or more
1 entire roasted chicken
1 block of sharp cheese
1 32 oz berry

bolthouse

smoothie
coffee 2 a day
N.O. by AMP
Multi Vitamins and some stuff for my old joints
4 Bananas
4 rolls
2 packages of

licorice

1 wheat beer once a week
Amino Acids
that is it folks..